We Know Coffee
Buongusto are suppliers of the finest Italian coffee products to the UK and European markets. We leave no stone unturned as we carefully select and source the highest quality products from all over the world. We combine these quality sourced products with our highly experienced team in Naples, Italy to ensure we provide our customers with a truly authentic Italian coffee taste.
We deliver an extensive range of products, so however you enjoy coffee, from grinding your own Coffee beans to Pods and capsules and whether you are looking for wholesale coffee beans or you're an at home coffee drinker, you can rest assured that Buongusto has the perfect coffees for you. Always leaves you wanting more.
Enjoy your own little piece of Italy; lose yourself in the intense aroma of authentic coffee.
---
Forte
Origins: Vietnam, Uganda, India
A strong blend designed for the espresso drinker, Forte is a three–origin coffee roasted to perfection to deliver a strong crisp taste with a depth of flavour.
Classico
Origins: Vietnam, Uganda, India, Brazil
A smooth, deep–flavoured blend with chocolatey notes for a milder, all–round coffee. With a multi-faceted blend like Classico, you can still enjoy the full flavour when mixed with milk, sugar or flavouring syrups.
Arabica
Origins: Vietnam, Uganda, India, Brazil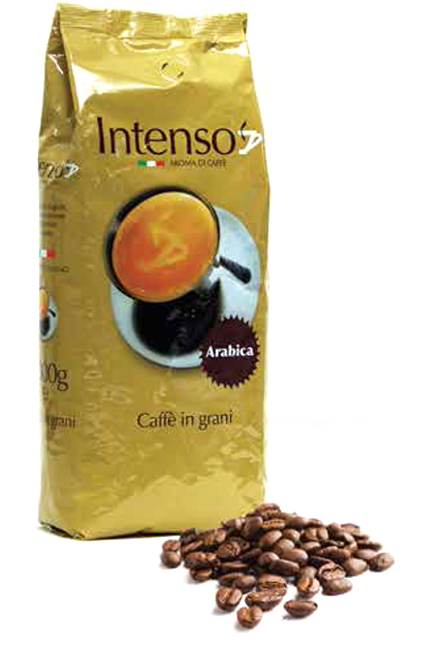 A rich, smooth and intense blend of Arabica will give you a perfect taste of the finest coffee beans roasted to give a delicate aroma and full flavour.
Purissimo
Origins: Costa Rica, Guatemala, India, Brazil
The perfect blend of all of our finest Arabica coffee beans from around the world to give distinct and satisfying taste that you won't be able to put down
Mexico
Origins: Mexico
Single-orgin 100% Arabica coffee beans showing off the dry, slighty acidic but very pleasant flavour of coffee beans from Mexico.
Costa Rica
Origins: Costa Rica
Single-orgin 100% Arabica coffee beans from Costa Rica which is a deep, full-bodied coffee flavour with sharp notes for those that enjoy a crisp, strong coffee.
Guatemala
Origins: Guatemala
Single-orgin 100% Arabica from Guatemala which is a rich, medium-bodied, smooth coffee flavour which sits in the mouth like velvet.
Etiopia
Origins: Ethiopia
Single-orgin 100% Arabica coffee beans from Ethiopia yield a floral or zesty flavour accompanied by the natural fruity taste of this coffee.
Decaffeinato
Origins: Vietnam, Uganda, India, Brazil
100% decaffeinated coffee beans. Taken directly from our Classico blend to produce a clear, mild taste for those who wish to drink coffee without caffeine.